These are some of the items/packages that were auctioned at the 9th Annual Le Concours de Livingston!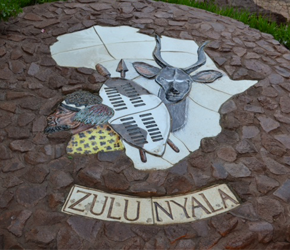 The lucky winner of this item will receive a 6-night stay in luxury accommodations at the famous 'Zulu Nyala' Game Reserve, where the movie 'I Dream of Africa' was filmed. Includes 3 meals per day prepared by fine internationals chefs and 2 daily open Land Rover trips with experienced guides.
One Week Luxurious Vacation
"Endless Vacation Rentals Resort" certificate is good for one-week luxurious vacation in one of many locations in each of these regions: Europe, Caribbean, Africa, Asia, Mexico, Australia, South America, United States, or Canada. Subject to availability. Donated by Karen Gill of Coldwell Banker.
Over 100 bottles of craft beer and microbrews. Donated by the Le Concours de Livingston Committee. This Beer Package also includes a "Brew with the Brewer Day" at Eternity Brewing. Donated by Eternity Brewing.
A beautiful, naturalistic, piece making the artwork come alive. Jan's artwork is featured at Artisan's Bench of Brighton, Michigan. Jan was named Artist of the Month by the City of Sterling Heights in January 2012.
Grand Hotel on Mackinac Island
Delight in a 2-night stay at the Grand Hotel located on the famous Mackinac Island. Includes dinner for two on arrival day, breakfast & dinner on day two, and breakfast on departure day. Take advantage of a round of golf for two at the jewel including cart & horse-drawn carriage transportation between the Grand nine & the Woods nine. Donated by the Grand Hotel.
Lingenfelter Private Tour
The Lingenfelter Collection includes over 200 vehicles that make up one of the greatest car collections in the United States. In a guided museum tour for up to 10 people you will see some of the finest Corvettes, Muscle Cars, and Exotics, including the Bugatti Veyron, Lamborghini Reventon and Ferrari Enzo. Donated by Ken Lingenfelter.
One Week Luxurious vacation in Costa Rica
The winner of this auction item will enjoy a one week trip to a remote location in Costa Rica for up to six people. Clise by are local groceries, fruit markets, and restaurants. Cooking utensils provided at home. There are several towns nearby, including a surf beach, Eco, and waterfall tours. Donated by Mark Wood.
Original pastel painted on location in northern Michigan by Louise Pond. Louise Pond travels the country to paint en plein air in places like Northern Michigan, Nantucket, Utah, and Florida. Her work can be found in private and corporate collections and has won many awards. Donated by Louise Pond.
One-year social day use pass and up to one week camping. The Resort offers boating, fishing, hiking, tennis, and much more!